HIBERNATION OUT ON HUBRO NOVEMBER 6TH 2015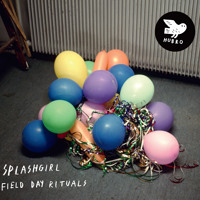 A masterclass in creating spaces and sparsely populating them. (...) Remarkable stuff, and strikingly original. TheJazzBreakfast.com (UK)
A thoughtful and rewarding listen. DMCworld magazine 5/5
Field Day Rituals is one of those works which you just know is going to move you. Prog Magazine (UK)
An album which can make others feel flat and empty by comparison. AllAboutJazz.com (US)
Transcendent and uplifting. Sid Smith (UK)
Beethoven would´ve been thrilled. Oppland Arbeiderblad (NO) 5/6
I don´t know how I could live without Splashgirl. Tidningen Kulturen (SE)
Arguably their best to date. MusicOHM 4/5
Elke luisterbeurt wringt, maakt je onrustig en drijft je naar mystieke werelden. Volkskrant (NL) 4/5
Rethinking approaches to the traditional piano-bass-drums trio. Rock-a-rolla (UK)
A haunting collection of brooding and introspective soundscapes. Record Collector (UK) 4/5
Also avaliable:
Pressure (2011 Hubro)
Splashgirl/Huntsville split LP (2011 Hubro)
Arbor (2009 Hubro)
Doors. Keys. (2007 AIM Records)

Pressure reviews
An instant classic. A masterclass in spatial awareness, dynamics and emotion. Uncut Magazine 4/5

"Pressure" seems set to outclass most other albums in any genre this year. The album is characterised by its gracefulness, its music instilled with the iridescence and resilience of mother of pearl. TheJazzMann.com 4.5/5
Certainly, nothing quite like it has come out of central Europe or the US. (...) Deeply spiritualized and altogether irresistible. AllAboutJazz.com
Some might call Splashgirl gloomy, the sound of hot tar melting, prophecies of doom, no, this is vibrant, this is alive - sure, they're very very slow, but each note breathes, each musical step so considered, so positive, so bright and vibrantly alive, so good to just flow with, to sit in the sun with (though we do suspect it would sound just as good in a cold dark dank December cellar). (...) Jazz based, post-rock toned, experimental, but really this is a genre-defying album, and Splashgirl are something that everyone should hear and something everyone would surely enjoy. Organ

A triumphant artistic exercise. (...) By the time the epic closing title-track's screeching cymbal scrapes, inner piano string whines and wheezing bass strings finally coalesce into Løwe's cathartic, lush, chugging piano riff, does the massive musical tension evaporate. It's then you realise just how deep Splashgirl have drawn you into the murky depths of their watery sound world. Jazzwise
Pressure is a much more contrasted record than its predecessor, one that never quite settles where expected. The music may at first appear gentle and peaceful with Splashgirl, but below the surface lie more rugged landscapes, yet it can take time to reveal them in their entirety. Pressure doesn't brag loudly about its credentials, but it is a quietly confident opus by a trio who are rapidly gaining confidence. TheMilkFactory 4.2/5

The dynamics of this record are as delicate as a translucent water colour painting. Sid Smith
Intet mindre än et mästerverk. Tidningen Kulturen
Splashgirl lar spenningen sitte i også etter at musikken er ferdig. Dagens Næringsliv

Dette er flott musikk som du garantert ikke har hørt maken til før. Østlendingen 5/6
Pressure begeistrer, og bandet er i ferd med å tilrive seg plass blant de virkelig interessante. Aftenposten
Splashgirl laat zoals gezegd veel ruimte over voor verbeelding, terwijl de muziek toch absoluut niet vrijblijvend te noemen valt. Dat is knap. Voeg daarbij het feit dat de Noren op natuurlijke wijze jazz met niet alledaagse stijlen als minimale muziek, drone, postrock en impressionisme combineren en de kracht van Pressure is grotendeels verklaard. Written in Music.com 4/5
Der Zug durch die Wildnis erreicht bei 'The Other Side' mit Bassstrichen und deliranter Gitarreneruption einen emotionalen Höhepunkt. (...) Das Titelstück irrlichtert mit verzerrten Klängen aus dem Innenklavier, mit schrillem Cymbal und Bassgeknurr, bis Bass und Percussion fiedelnd und mit federnden Schlägen wieder das hohe '...Square'-Tempo aufgreifen bis zur rauschhaften Raserei, die abreißt für Klavier- und Synthiepoesie. Knudsrød wirft Metallstücke dazwischen - nur einer von vielen Raffinessen, die die gespannten Sinne beglücken. Ganz schön beeindruckend. Bad Alchemy
Splashgirl aus Norwegen beeindrucken. Benutzen Zeit, um sich Zeit zu lassen. Schleichen sich in Deinen Kopf. Sind dennoch schneller als Bohren & Der Club of Gore. Aber man kann sie schon in die doomy Jazz- und David-Lynch-Ecke packen. Minimalismus trifft Gitarre und vor allem instrumentale Stimmung eines ganz weit Draußenseins. (...) Splashgirl checken den Hall, lassen Geräuschen ihre Geschichte und könnten dennoch den Sound irgendeiner verlassenen Hotelbar problemlos aus dem Ärmel schütteln. De:Bug
?Pressure" ist eine düstere, aber dennoch depressionsfreie CD. Sieben Slow-Motion-Tracks, eine etwas üppigere Erweiterung des Spektrums von Bohren und der Club of Gore aus Mülheim an der Ruhr. Entschleunigung im Direktverfahren - introvertiert, zuweilen verstörend, zum Teil ergreifend, streckenweise sehr warm. Dann aber auch wieder skandinavisch kühl. Splashgirl agieren mit Overdubs, die aber das Hauptstandbein, die fein gewobene Pianoarbeit, niemals aus der Balance bringen. Nachtmusik in bester Nordmann-Tradition. sound & image.de
Nicht billig, keine Sekunde langweilig oder langatmig, stets spannend, ohne esoterische Süße. (...)Die Band wird sicher vergnügte Freude entwickelt haben: sein Publikum wieder in tiefste Laszivität zu schicken, den Soundtrack für die Einkehr zu liefern. Gleichzeitig werden Splashgirl der Intensität ihrer eigenen Stücke verfallen sein. Wie sonst könnten sie diese Einzigartigkeit so hingebungsvoll und genial zelebrieren. Ragazzi

June 16th 2011: Great reviews from last weeks London concert by The Milk Factory, The Liminal and The Jazzmann.

March 23rd 2011: Concerts coming up:
28th April: Fasching, Stockholm (w/ Klabbes Bank)
29th April: Union Scene, Drammen
20th May: Sagene Festivitetshus, Oslo
8th June: Pizza Express, Soho, London

Jan 18th 2011: Performing at by:Larm 2011! February 19th at Victoria Scene, part of Bugge Wesseltofts showcase.
Nov 18th 2010: Finishing up the editing of our new album today, getting it ready for Randall Dunn to mix it in Seattle. Dunn has produced several of our favorite records over the last years, so we´re naturally very happy that he wanted to work with us on our new one!
Our european tour is starting in a week, taking us to several places we haven´t been before. Here are the dates!
Aug 30th 2010: On Thursday 2nd of September, we´re back to Punktfestival in Kristiansand, doing a live-remix concert. We´re very exited about this! We´re also very exited to record our new album in Oslo next week. We´ve written and rehearsed a lot of new material, and, as usual, have invited three really great musicians to join in. A guitarplayer and two brassplayers, all of them with no prior involvement in Splashgirl.
April 29th 2010: Splashgirl performed at a Punkt-event in Oslo on March 18th. Jan Bang, Erik Honoré and Sidsel Endresen did a live remix of the concert. Splashgirl was shortly after confirmed to the Punktfestival 2010 in Kristiansand. The band will also perform at Working Class Hero festival in Drammen on June 4th.
Dec 10th 2009: Dutch Radio 6 recorded, mixed and put our concert from Tilburg, Holland on their website. Go to this website, scroll all the way down and listen.
Dec 10th 2009: We made a musicvideo especially for Sounding December.
Oct 16th 2009: Arbor is finally set for release on November 2nd! It took some time to get it done, but now it´s on it´s way. The lucky people of the Netherlands may buy it even earlier when we join the Nordic Sounds Tour last week of October. Quite a few concerts coming up this fall, actually! See you soon.
Aug 10th 2009: We are performing a special releaseconcert for our new record Arbor at Oslo Jazzfestival on the 12th of August. Anders Hofstad Sørås and Lasse Passage Nøsted who both contributes on the record are joining us on stage. A limited edition of 35 handmade copies of "Arbor" will be avaliable on this event, that takes place on Victoria Nasjonal Jazzscene at 6 PM.
March 10th 2009: Our Punkt-show was recently broadcasted twice on Norwegian Radio NRK P2. You can hear it on nrk.no/radio. Click on NRK P2, search for "jazzklubben" and choose 09.03.09 or 08.03.09. It was also broadcasted on Deutschlandfunk Monday 9th of March.
Our upcoming record is being mixed by Ingar Hunskaar and we are very eager to put it out, but we have to keep the secret to ourselves just a little longer.

Jan 17th 2009: We´re working hard to finish up our next release, coming out later this spring. Details to be revealed! The broadcast on Deutschlandfunk (german radio) has been postponed and will be sent later this spring too. We´ve also announced some concertdates in Norway and Sweden for the end of March. See the calendar.
Nov 4th 2008: Splashgirl recieved some splendid reviews after the Punkt Festival. The reviews are easily found at our myspace site. A full recording of the concert will be broadcasted on German national radio, January 2009. More info soon. We´re also looking forward to our Stockholm debut on November 27th!
Aug 25th 2008: Splashgirl will perform at the main stage at Punkt 08 in Kristiansand on September 6th at 5 PM. We´ll even have a special guest with us, a wonderful musician with whom we have collaborated with a bit during the last year. Be there to find out! Our concert will be followed by a live-remix led by Arve Henriksen. We are also working on our upcoming album these days. The musicians are the same, but the music changes.
Jan 21st 2008: Splashgirl is performing at by:Larm Saturday 23rd of February.
June 28th 2007: Jazznytt skriver:
...hver tone, hvert tema og hver stopp har sin plass og virker veloverveid. Samtidig er dette musikk det er befriende vanskelig å lytte analytisk og distansert til, og vanskelig å ikke la seg engasjere av. Det låter organisk, naturlig av tre og strenger, og bandet framstår som et velfungerende kollektiv som «puster» samtidig...
April 12th 2007: Splashgirl will appear in the program Jazzbasillen at NRK P2 Friday the 13th at 14:03. Listen to the show online.
April 4th 2007: Dagbladet skriver:
...verken klangbilde eller tilnærming noen gang er i nærheten av vanlig pianotrio-jazz. ...et interessant og originalt tilskudd til den norske improvisasjonsmusikken.
March 25th 2007: Dagsavisen skriver:
...eit av dei mest spennande debutalbuma denne våren. ...Bandet overraskar heile tida, og gjer deg nyfiken på kva som er rundt neste sving. Det er ein god start for ein cd-debutant.